Engagement And Delivery
Engagement Options: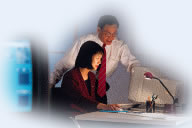 ITS offers the following Engagement models to clients:
Project-based: In this model, ITS will be completely responsible for the deliverables by way of addressing the clients' business problems. The Deliverables may be a total Solution, a piece of a Solution that may be integrated with a bigger Solution or a set of various Solutions. We have special skills in providing long-term support and maintenance/enhancement services for existing systems and applications.

Technical Consultation/Professional Services: ITS can provide specialized technical consultation (or expert consultation) that may involve Services such as feasibility studies, prototypes, proof-of-concepts, and other similar offerings. Engagement durations may vary depending on client requirements.

Support Services: This model allows clients to focus on their core business areas, while ITS focuses on strategy, development, deployment, operation, maintenance and enhancement of the client's systems and applications designed to meet business objectives. Customers can outsource long-term, repetitive business functions and derive significant benefits, like cost savings, better focus on core business functions, etc.

Team Mobilization: ITS can provide consultants based on clients' needs for augmenting their technical staff. This may call for personnel with specific technical and/or application experience, skill combination, training and education and other relevant skills.
Delivery Models: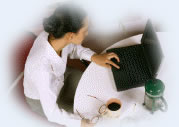 ITS offers clients the flexibility to choose any (or both) of the following Delivery options with any of the Engagement options listed above.
Onsite Model
Offsite Model