Our Goal is Your Satisfaction!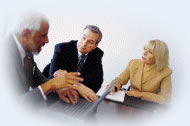 Our business strategy rests on fundamental values that dictate how we manage our day-to-day business affairs. These values are an integral part of everything we do. We believe that the following 'value-based' approach takes us closer to our goal of achieving 100% Customer Satisfaction:
Upholding the highest standards of ethics and intellectual honesty.
Not compromising on quality.
Striving for excellence in all our products and Services.
Being driven by Customer needs. A satisfied client is our only true measure of quality.
Being responsive, flexible, and innovative in serving our clients.
Facilitating an atmosphere for open and smooth communication with our customers.
Emphasis on teamwork within ITS and with Customers.

Customer Needs Drive Us!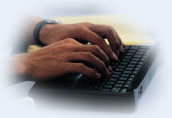 We take pride in working very closely with our customers to clearly understand not only their requirements, but also their overall strategic business goals.
By taking into account the dynamics of a customer's business and the expected changes in their operational environment, our system design will better address our customer's changing needs.
To assure customer satisfaction, our development process encourages customer review and approval at each key phase of a project.
Nothing is more important to us than assuring that we produce systems that reflect the realities of a customer's business and deliver real bottom-line results to our customers!
We Deliver Excellence!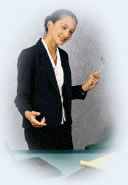 The standard for our performance is excellence. From our executive management to our technical and administrative staff, our company culture encourages each member to strive for continuous improvement.
We promote teamwork in everything we do and work very closely with our customers to communicate progress in a clear, honest, and effective manner.
Our staff members work within a time-tested system building process that encourages customer involvement along the way to assure conformance to requirements.
Our extensive knowledge of current and new technologies in diverse application areas can assist our customers in effectively assessing the benefits and the risks of applying new technology in their systems.